Secretlab launches a new special edition of its Titan Evo 2022 chair. It is the new Fortnite Battle Bus Edition which expands the range of custom editions of this fantastic gaming chair, of which we already told you about and which we recommend as the best model for 2022.
Secretlab has established itself as one of the highest quality gaming chair companies. Secretlab has invested $20 million in the research and development of its chairs, allowing it to incorporate the latest technologies and features into new versions.
Get ready for the ultimate Battle Royale experience by looting, collecting and camouflaging from the comfort of your seat with Secretlab's Fortnite collection, which includes Secretlab's Fortnite Battle Bus TITAN Evo 2022 Edition and three Secretlab Memory Foam lumbar cushions inspired by Team Leader Cuddle, Peely and Loot Llama, presented jointly by Secretlab and Epic Games.
Design new version Fortnite Battle Bus by Secretlab
Referencing the colorful and extravagant world of Fortnite enjoyed by gamers around the world, the Battle Bus edition features an exclusive, never-before-seen Battle Bus exposed on the backrest. It is upholstered in Secretlab's patented NEO hybrid synthetic leather and adorned with elaborate embroidery for a pop art effect. Its unique design is a dark purple reminiscent of the Fortnite storm and is adorned with an embossed Fortnite logo on the top of the backrest.
Don't forget to cushion the landing with an adorable lumbar cushion, to enjoy with pure ergonomic comfort as you fight for victory. These lumbar cushions made with memory foam enhance your comfort, and there are three Fortnite-themed versions you can purchase in addition to the chair.
Fortnite Battle Bus Edition Memory Foam Lumbar Pillow Flame
View price new Secretlab Fortnite Battle Bus edition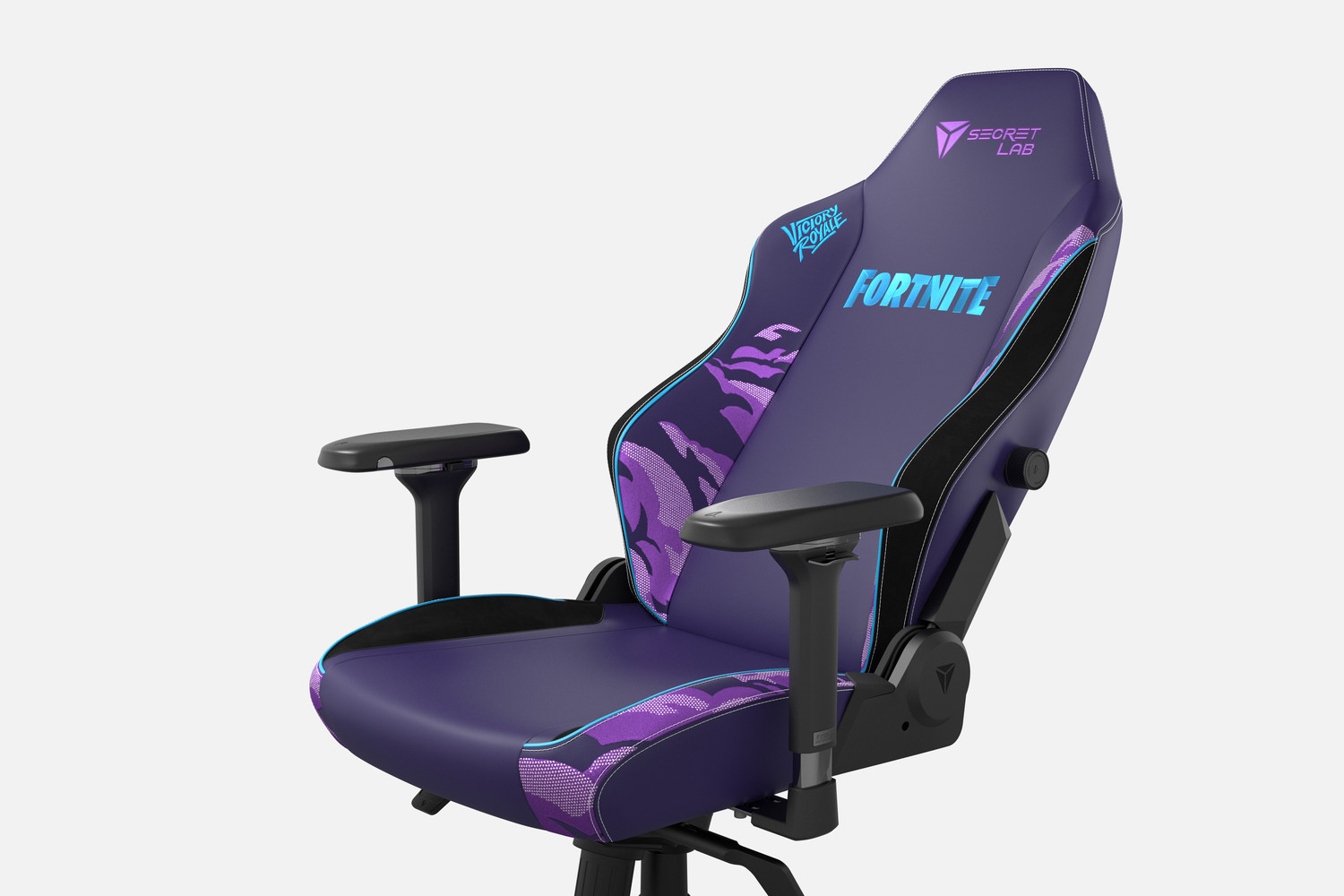 Secretlab TITAN Evo 2022 Series Fortnite Battle Bus Edition
Magnetic Memory Foam Head Pillow, 4-Way Lumbar Support System

View price Secretlab Fortnite pillow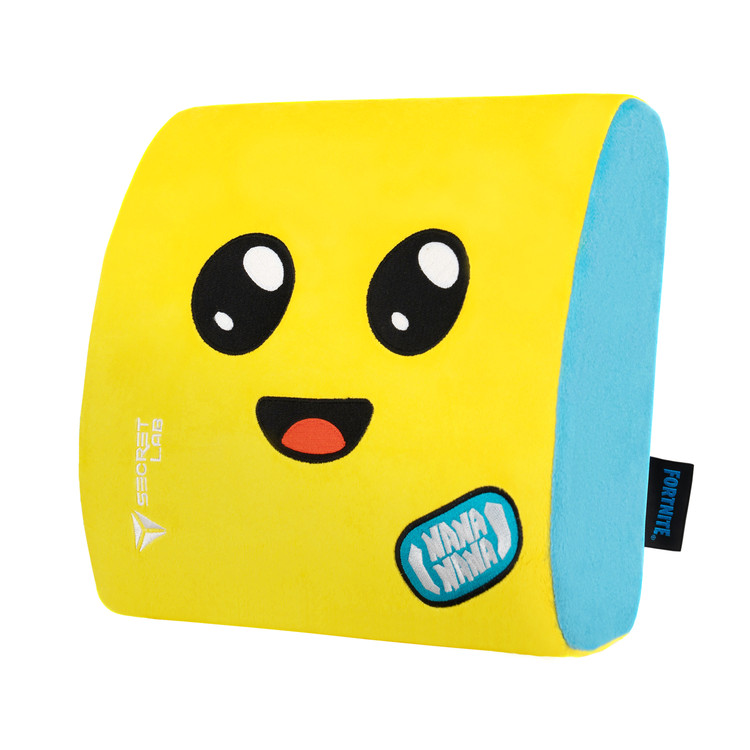 Secretlab Memory Foam Lumbar Pillow - Fortnite Edition
Peely, Llama and Cuddle Team Leader versions